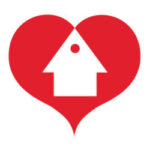 Regnbågen is a housing project for LGBT seniors. Regnbågen is a cooperative housing rental association, founded 2009 in Stockholm. It was initiated by a small group of people who were able to convince politicians and various in uential networks about the importance of creating a viable and secure housing for lgbt seniors 55+.
2012 a formal agreement was reached with Micasa Fastigheter, a property managing company owned by the Stockholm City Council and responsible for housing and care for seniors with different needs.
In an eight storey building we are occupying 28 apartments of various sizes on levels 6, 7 and 8. The tenants have access to a common at equipped with a kitchen and a roomy space used for common activities. On the 8th oor there is also a terrace with ower arrangements and garden furniture and a spectacular view overlooking the inlet waters to Stockholm. In the property there
is a hairdresser, foot therapist and adjacent a primary health clinic. A spacious restaurant with an open air seating is due to open soon. The location at Sandhamnsgatan 6 is quite close to the City Center with public transport via Metro and bus line 1. There are ideas to create groups that can cater for social activities and interests, i e cooking, video and lms, arranging excursions etc.
Presently Regnbågen has about 190 members, some of which are tenants and others who are queuing or simply supporting the project. In view of the need for similar projects to be realized, both here in Stockholm and elsewhere, you can contribute by signing up for membership.
For further information please contact info@regnbagen.net.